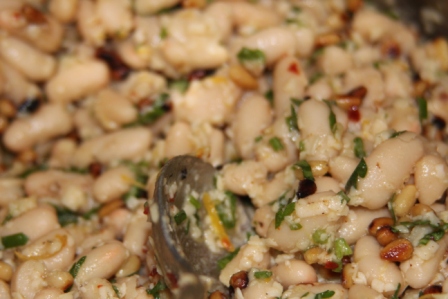 If you are looking to cut down on the carbs but not cut them out this is a great summer accompaniment. It is very simple and the lemon and parsley give a fresh taste to it.
3 tins of butter beans
1 clove of crushed garlic
3 tbl finely chopped parsley
zest of 1 lemon
Juice of 2 lemons
3 tbsp of olive oil
3 tbsp of toasted pine nuts
3 tbsp of finely grated parmesan
1 tsp of crushed dried chilli
Put all the ingredients in a wok apart from the parmesan and gently stir fry until hot. Add the parmesan and serve.