Quality matters, the more you pay, the better the flavour. This page is about those ingredients that make a real difference to your cooking, and also some that provide a real time saving without compromise.
Natural Vanilla Paste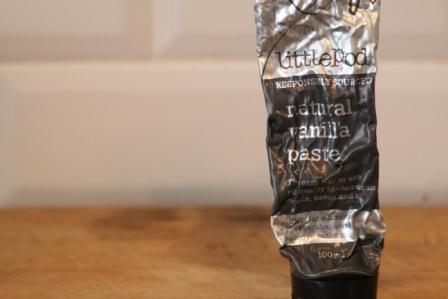 I am going to start this page with an absolutely fantastic ingredient – Little Pod (responsibly sourced) natural vanilla paste. This is a tube of vanilla that is made from the whole pod or in fact 20 or more pods and rather than fidling with each individual pod in the kitchen, it adds the flavour hit with purity that you are looking for from vanilla. This is no compromise, hence the price. But if you were to try to make this at home, 20 pods would cost you far more.
White Truffle Oil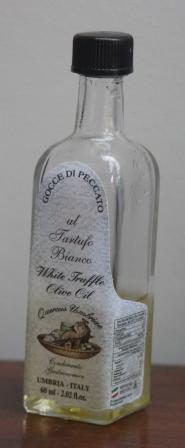 My second ingredient is possibly more controversial, white truffle oil. Now I don't know about you but the flavour of truffles is something truly wonderful. Earthy and powerful with lots of umani, the only thing not to like is the price. White truffle oil solves this problem. But it only solves it if you buy the expensive stuff. Carluccios sell it – White Truffle Oil – £7.95 for 55ml. It isn't cheap but it is a great deal cheaper than fresh white truffles and lasts a lot longer. Add it to a risotto or Arancini and you have something wonderful. Chefs might disagree, but have a go at my truffle arancini and tell me they are not great.