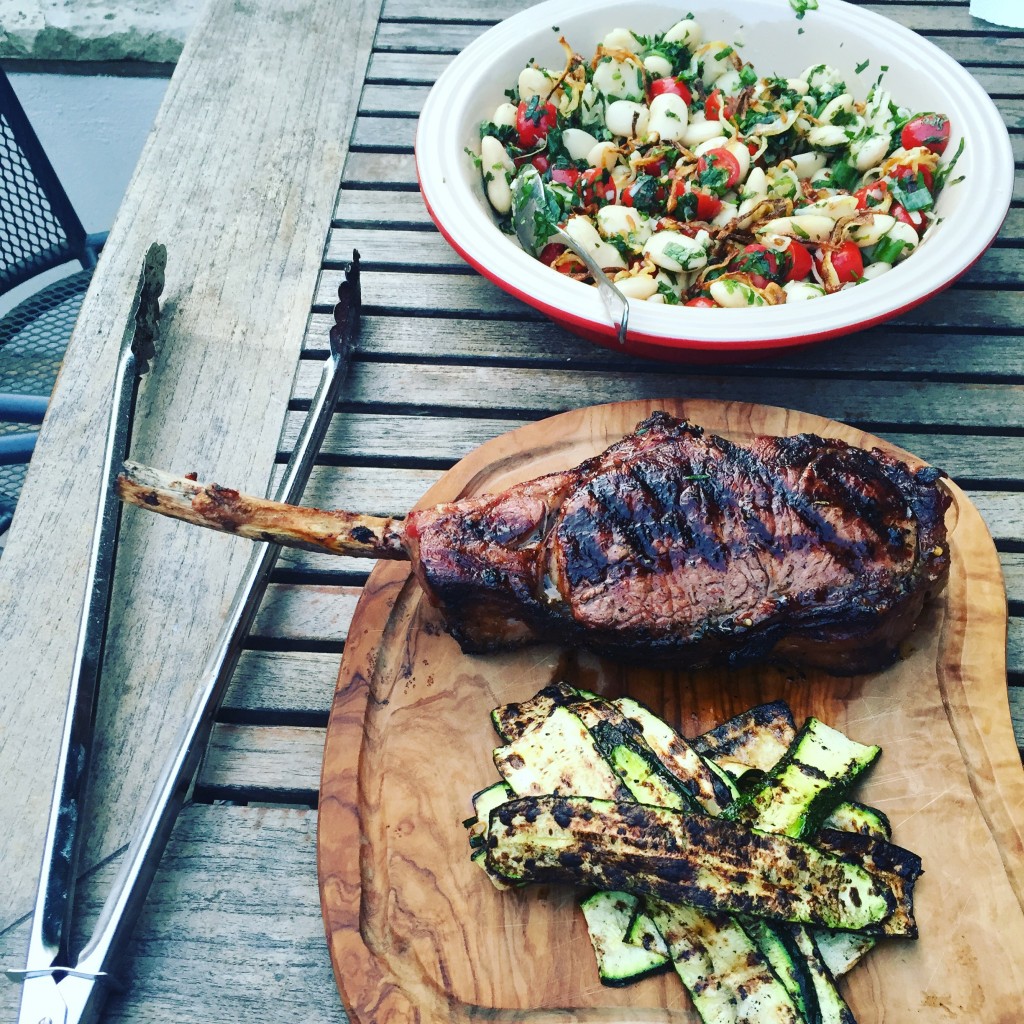 this is just great basic food well cooked, or indeed with the butter beans not cooked.
1 tomahawk steak
2 courgette
1 jar of butter beans
1/2 pack baby tomatoes
2 tbl good quality olive oil
1 handful of fresh mint, parsley and corriander
1 tbl of n'duja
For the butter bean salad buy good quality butter beans in a jar. They are ridiculously more expensive but they are also worth it. Heat the nduja in a pan until it dissolves, add the tomatoes sliced in half and heat for a further minute in high until a little softened. Chop the herbs and mix the butter beans and tomato mixture and herbs together. Liberally sprinkle olive oil. Thinly slice the courgette with a mandolin. For the steak, get a BBQ hot on half of it. Place the steak on it and leave for two minutes, turn 90 degrees, leave for two minutes. Then do the same thing the other side. Move the meat away from then direct fire. Put on the lid and cook for a further 5 minutes for medium rare. Let it rest. Griddle the courgette over high heat until it has scorch marks.
Serve